Academy of Animal Arts & Sciences, LLC

School Personnel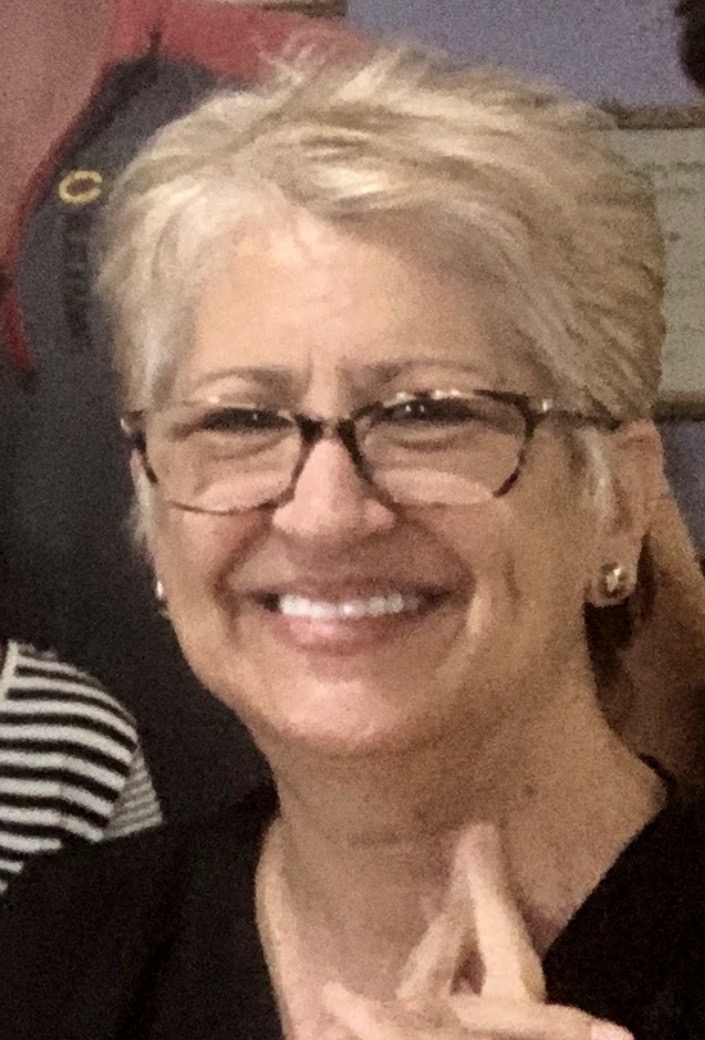 Mrs. Teri Bialek, Director, Founder

45 Years of Pet and Show Grooming to Share with You
Teri L. Bialek, originally from Long Island, N.Y., now resides in Seminole, Fl. with husband Rick and two Standard Poodles. Her love for the dogs came from her parents, who showed and bred Irish Setters in New York. The influence from her parents and genuine passion for dogs brought her to the dog show ring at ten years of age. Teri has groomed, bred and showed dogs from all groups, winning in American and International competition. Her first salon was opened in Seminole Florida in 1979 and her second salon 5 years later in Largo Florida, Teri operated two full-service salons, featuring all breed pet and show grooming, and retail supplies. In 1999 she incorporated the Academy of Animal Arts, where she is currently the Director of the school. Some of Teri's academic accomplishments include the AKC Institute in Plaino, Tx., National Canines Associations Judges Education NCA in Washington DC, and acting as a group leader for the Doberman Pinscher Club of Americas National Specialty's Judges Education. Teri's favorite was when she attended the Westminster Kennel Club Judges Educational Breed Workshops offered in conjunction with the Westminster show in NY. Teri continues to attend several different National Specialties and dog shows each ear to update her breed knowledge. She enjoys sharing her knowledge judging AKC Sweepstakes or in the past CKC Dog Shows. Over 45 years into her career, Teri is still an instructor at the school. From an artist perspective Teri says all these years she feels like she's just doing art when grooming the dogs. Teri is a member of several breed clubs, Florida Association of Post-Secondary schools and the National Dog Groomers Association. She is also AKC SAFE certified. Previously she was an evaluator for ACICS, the oldest accrediting agency in the US. Teri's future aspiration is to become an AKC Judge when she retires. Teri works with her dogs, attends dog shows, shows Frankie and oil paints, enjoys clay sculpture, and sews in her spare time. I would do it all over again if I could! Teri likes to remind her students that the pet industry is a way of life, a very special way of life.
Affiliations

Florida Commission for Independent education
Florida Association of Post-Secondary Education
Independent contractor / program evaluator at ACICS
National Dog Groomers Association
Doberman Pincher Club of America
Basenji Club of America
Approved to judge All Breed CKC
Approved to judge All Breed NCA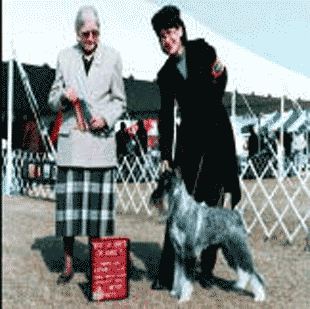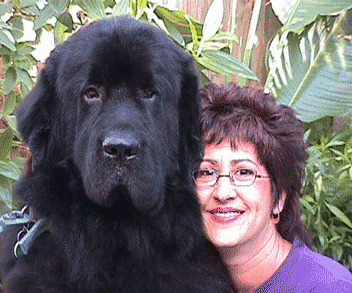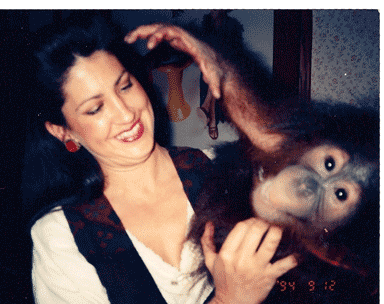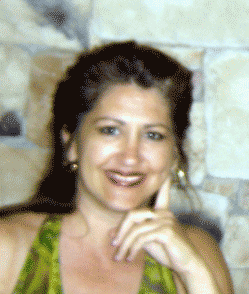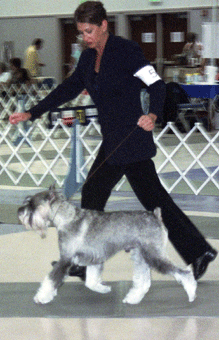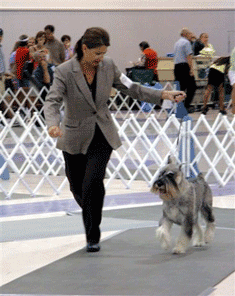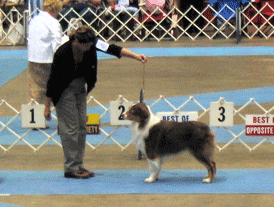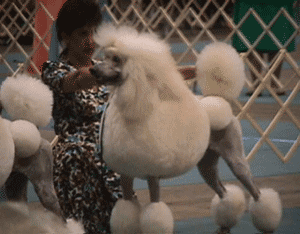 ---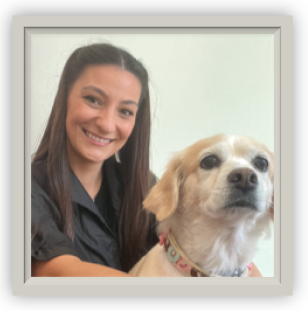 Maria Mantadaki
Instructional Staff

Maria Mantadaki - Originally from Rhodes, Greece and has been living in the Palmetto, Florida area with her sweet kokoni (a dog found in Greece) named Lilly.

Maria is highly motivated has great communication skills and enthusiastically engages the students.

Maria is patient and kind and deeply committed to providing high quality work. Maria has limitless abilities from creative grooming to lending herself to the students. She is a high scoring graduate of the Academy of Animal Arts and Sciences and her demonstration of skills is outstanding. Maria enjoys the students and the dogs and is an asset to the school.
---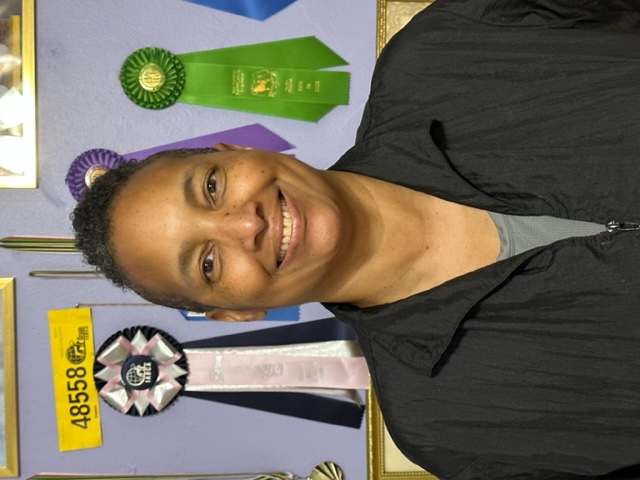 Ms. Lark Williams
Grooming Instructor

Lark Williams - Originally from the Republic of Panama now resides in Ruskin with her two dogs, she is Air Force retired, 23 years. While in the military with her love for pets she would volunteer at the base's own animal shelter. Early on Lark spent her time helping the staff with adoptions services, cleaning, sorting donations, walking dogs and feeding cats and dogs, to name a few jobs. Lark has owned her own Grooming Business for four years professionally grooming for nearly a decade. Lark is the Academy of Animal Arts & Sciences first Master Groomer.
Educational Background

BS in Psychology at the Fayetteville State University, NC
AAS in Aviation Resource Management, CCAF
Professional Pet Grooming Techniques & Services Diploma at Tampa Bay Area Pet Grooming Academy, Tampa, Florida
Professional Pet Groomer Diploma at Academy of Animal Arts and Sciences, Largo, Florida
Advanced Groomer Diploma at Academy of Animal Arts and Sciences, Largo, Florida
Master Groomer Diploma at Academy of Animal Arts and Sciences, Largo, Florida
---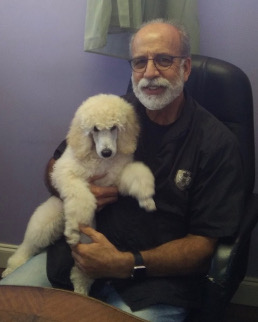 Mr. Rick Taylor
Admissions Director

Rick Taylor - Originally from Fairfield, Connecticut and has been living in the Tampa Bay area since 1965. A graduate of H.B.Plant High School in Tampa, Rick earned an associates degree from St. Petersburg College, and went on to graduate from the University of South Florida with a degree in marketing. Residing in Seminole, Fl. with Teri and their standard poodle Lila, Rick is actively engaged in the day to day business operations and admission activities at the Academy. Rick has been an animal lover all his life and is also enjoying the daily interaction with the Academy's students, clients, and animals.
---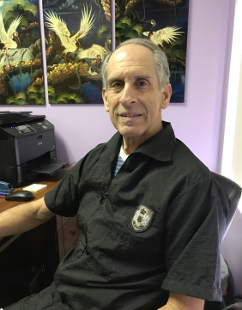 Mr. Dennis Bialek
Placement Director, student record keeping

Dennis Bialek; Originally from Long Island NY now residing in Seminole. Dennis, Teri's brother and dog lover, worked with underprivileged and special needs children early on. He achieved his associates degree from the F.I.T. in NY. Since the 70's Dennis has owned and operated his own business. Dennis maintains the student records and assists the students with job placement. He enjoys working with the students and always has a smile.
---
---
Instructional Staff
In addition to Ms. Bialek's expert Instruction, our staff of
professionals has the experience needed to help you meet your goals.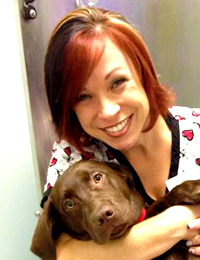 Nichole L. Zellner, DVM
veterinary lecturer
Nichole L. Zellner, DVM attended Virginia Tech (Go Hokies!) and graduated from the Virginia-Maryland Regional College of Veterinary Medicine. She focused her studies on Companion Animal Medicine, specifically Avian and Exotic Medicine and Surgery. When Dr. Z found the Avian and Animal Hospital, she knew that there was nowhere else she would rather work. She enjoys establishing close relationships with her clients and their pets.
Outside of work, Dr. Zellner enjoys reading and spending time with her family, which includes 5 birds, 2 dogs, 2 cats, and one husband. She has an amazing way with the students, her presentation was so interesting and all students were engaged and learning so much. She is very passionate about sharing her knowledge. The students love Dr Zellner.
---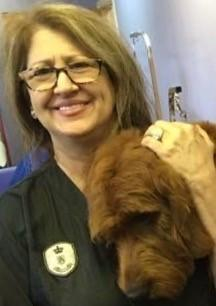 Ms. Teri L. Bialek
Chief Instructor

Teri Bialek, Director, Founder, Chief Instructor; Teri has been teaching pet and show grooming for over twenty years full time, her experience in grooming and dogs spans four decades. She enjoys the creative opportunity to dazzle the students with some really fancy finish grooming. She enjoys working with the students and is happy to share her many years of grooming, showing, breeding dogs, judging and salon ownership.
---
Susan Hamilton,CVT
Prep Instructor, Lecturer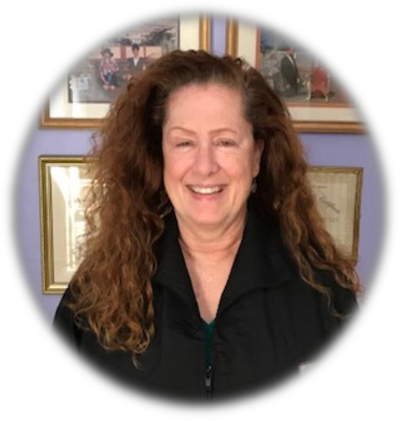 Susan Hamilton: originally from Long Island, N.Y., now resides in The Historic Kenwood area of St. Pete, Fl. Sue has had an interest in, owned, trained and cared for animals all of her life, Sue started her college educational process at St. Petersburg Veterinary Technology College and has not stopped since! She received her A.S. in Veterinary Technology and continued to complete her B.A.S. in clinical/management. She will continue the educational process by achieving her Master's degree in the animal science field. Sue enjoys helping others achieve their dreams by sharing her knowledge to help them learn about animals and the specific care they deserve. Sue enjoys continuing education in all the different facets of the animal world so she can share advancements in the field. Sue has a small collection of cats, dogs, and horses in her family, and has a Scarlet Macaw named Riley. Sue's hobbies include painting, woodworking, and singing. Sue has helped the Academy raise the bar in the pet grooming training industry by providing excellence in education. We are very excited to have a Certified Veterinary Technician in the classroom with the grooming students. Sue will point out many Veterinary issues that need specific attention. With Susan sharing her observations in the classroom the students are well informed and ready for the future.
Her favorite oath is: Animals are a commitment of lifelong learning.